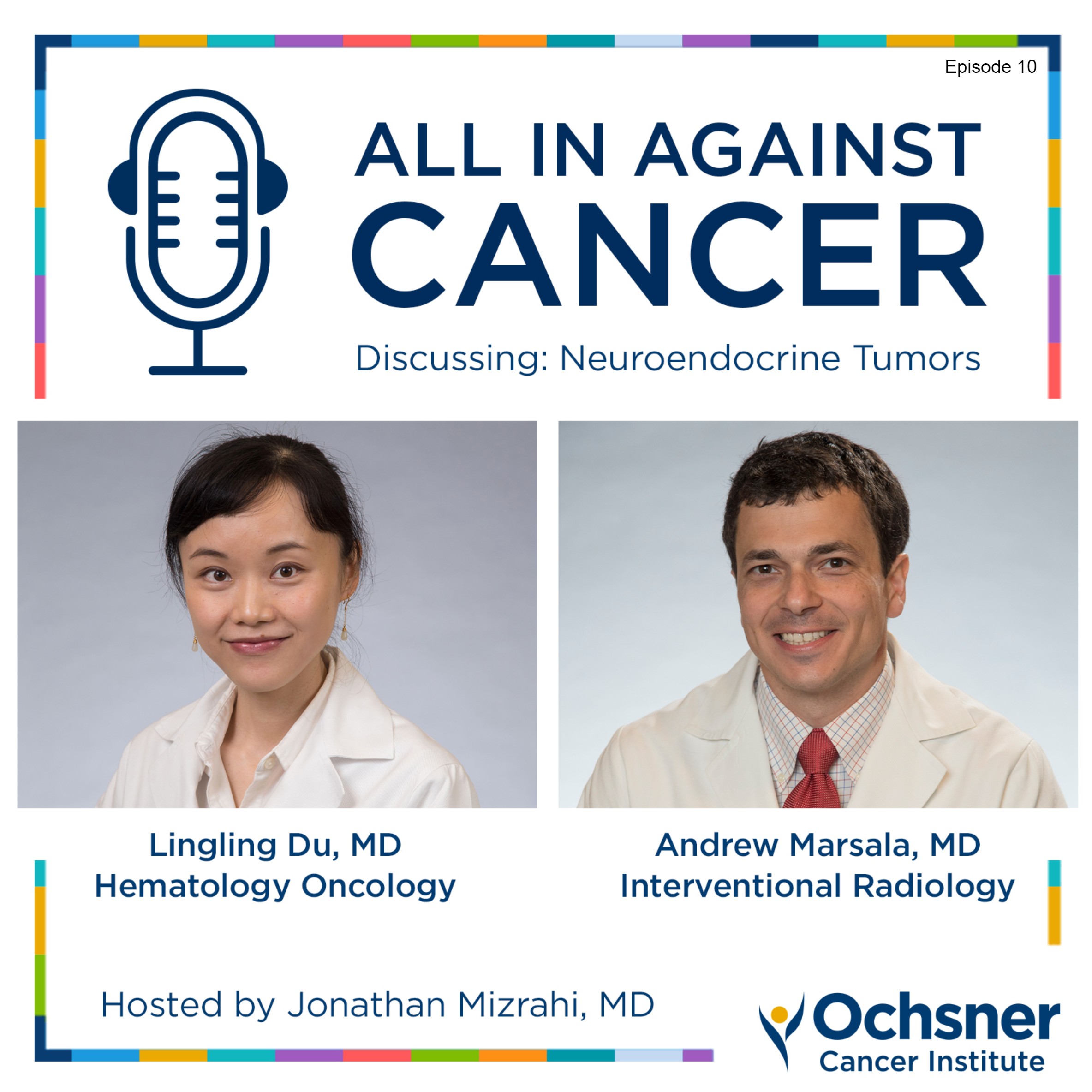 Neuroendocrine tumors represent an uncommon type of cancer that is best managed with a multidisciplinary approach by experts in this disease.  There is a wide range of tumor aggressiveness, prognosis, and potential treatment options which largely depends on how the cancer cells appear under the microscope.  
In this episode of the All In Against Cancer podcast powered by the Ochsner Cancer Institute, host Dr. Jonathan Mizrahi talks with Ochsner medical oncologist, Dr. Lingling Du, and Ochsner interventional radiologist, Dr. Andrew Marsala, about neuroendocrine tumors.  Both Dr. Du and Dr. Marsala specialize in the management of neuroendocrine tumors and are members of the Ochsner Neuroendocrine Tumor Team.
Tune in to hear more about the approach to diagnosis and treatment of neuroendocrine tumors.